There are no more items in your cart
Shipping

Free

Total

€0.00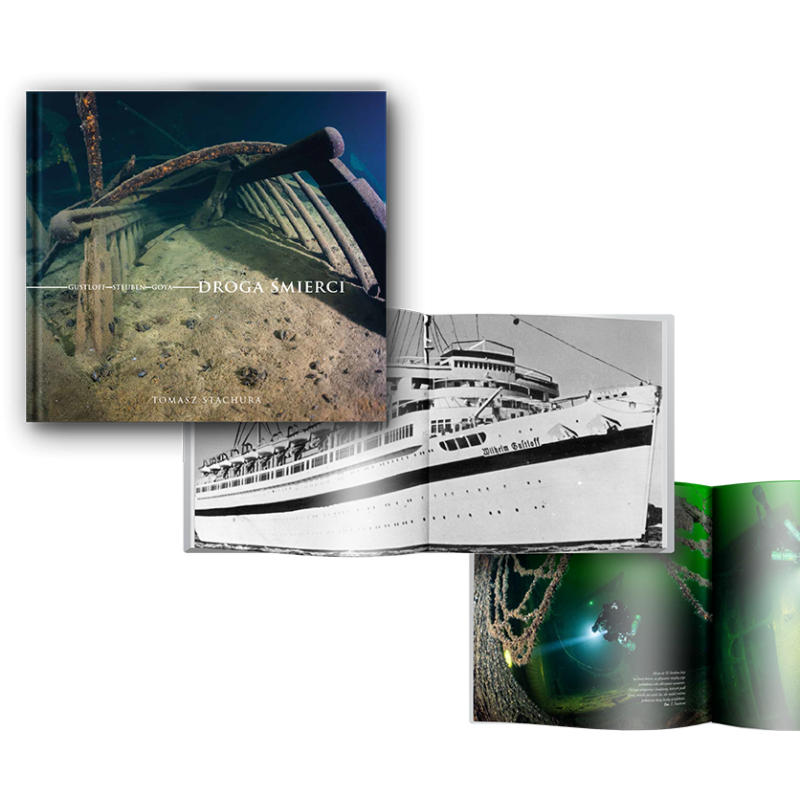  
ROUTE OF DEATH
"Route od Death" was published on the 75th anniversary of the largest maritime catastrophy in the world (30th January, 2020).This is the perfect moment to commemorate the entire history of Operation Hannibal and what happened then.
The book is in English.

The site serves exclusively as a catalog of goods and services.
If you are interested, contact us at info@akito-diving.com
Author: TOMASZ STACHURA
"Route of Death" reveals a remarkable history of Operation Hannibal conducted by the Germans at the end of WW2. The purpose of the operation was to save civilians living in East Prussia and the remaining German Army pushed by Russians ashore the Gulf of Gdansk. The only way of escape for millions of civilians and soldiers was by sea.
The book allows to broaden knowledge about the three most well-known maritime disasters.
On the sank ships such as Wilhelm Gustloff, Steuben and Goya between 15,000 and 20,000 people died: soldiers, wounded, adults and children. The wrecks associated with Operation Hannibal are connected by kind of a peculiar historical puzzle with "Route of Death" at the bottom of the sea referring to the title of the book. Historians define this operation as the largest Maritime Evacuation in the history of wars. Despite these great tragedies and human dramas, Operation Hannibal enabled the evacuation of nearly 2 million people with the usage of approximately 1,000 vessels.
Team: Baltictech- a diving group form Tricity which specializes in Baltic wrecks exploration and promoting the Baltic Sea as one of the most interesting diving destinations in the world under the supervision of National Maritime Museum in Gdansk.
Expedition date: 2018-2019
The book is in English.
1 other product in the same category: